Kelowna's Leading Skin Care Experts
At Cerulean Medical Institute, we are a patient centred physician led cosmetic and skin care clinic in Kelowna, BC priding ourselves on delivering safe and effective comfortable leading edge treatment solutions in a warm and friendly, sophisticated, state of the art environment.  At our institute of skin science we believe best results are achieved through patient education, up to date evidenced based medicine and cutting edge technology. Click on our patients' reviews to learn about what our patients are saying about their treatment experiences at Cerulean Medical Institute.
PATIENT REVIEWS
Highly Experienced & Caring
Our professional, knowledgeable, highly experienced, and caring team will tailor make your treatment solution to address your unique needs.  From thorough anti-aging assessments identifying your personal treatment goals to delivering radiant results, it is our priority to provide you with an excellent experience each and every time you visit. The first step of any treatment is a careful and thorough consultation with our team, who will examine and assess your skin and determine your stage of ageing and formulate a personalised plan suited to your specific needs.  Click on our before and after photo gallery to see natural looking treatment results at Cerulean Medical Institute.
BEFORE & AFTER PHOTOS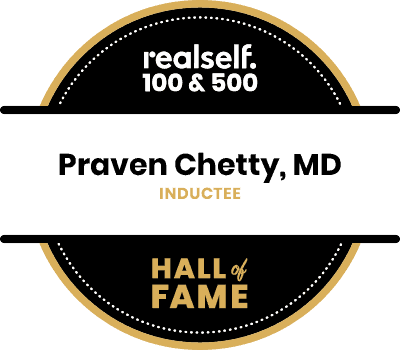 Our multi-award winning cosmetic skin specialist, Dr. Praven Chetty was awarded Kelowna's first and only Realself's Top Doctor (awarded to less than 10% of doctors) in 2016.  Dr. Praven Chetty was recognised as one of the Top 15 cosmetic physicians in Canada in 2017 and was inducted into the Realself Hall of Fame in 2018.  Our team also includes our cosmetic nurse specialist RN Isabel Soriano. Isabel joins Cerulean Medical Institute after training in advanced laser treatments and cosmetic procedures with experts in skin care and cosmetic medicine in London, England. Her warm and inviting personality paired with extensive knowledge in laser treatments and cosmetic procedures adds to our patients positive experience at Cerulean Medical Institute.  Trained by internationally renowned anti-aging dermatologists, plastic surgeons and cosmetic physicians in Europe, North America and Asia and with over 28 years cosmetic medicine experience, our team of advanced anti-aging skin care experts at Cerulean Medical Institute offer a truly personalized treatment approach, ensuring you look and feel better.
We deliver excellent natural looking results.
MEET OUR TEAM
Dr. Chetty established Cerulean Medical Institute to empower patients with a positive, informative experience and collaborative treatment solutions to uniquely fit their skin care needs. While addressing your cosmetic concerns, our goal is also to improve your skin's health and your overall quality of life. When you leave Cerulean Medical Institute, we believe you should both look and feel better, with improved confidence and healthy, youthful skin.
OUR GUIDING PRINCIPLES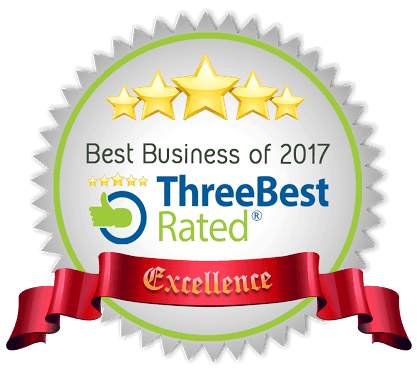 KELOWNA PATIENTS' FIRST CHOICE
Cerulean Medical Institute is proud to offer high-quality evidenced based skin care that our patients put their trust in and recommend to friends, family, and neighbours. Through the years, we have helped countless patients achieve their goals, creating effective and personalized treatments that improve the health and appearance of their skin. The excellent care and results that we achieve for our patients has lead to Dr. Chetty and Cerulean Medical Institute winning numerous awards and recognitions both locally and internationally.
PATIENT REVIEWS
SCIENTIFICALLY PROVEN PRODUCTS
At Cerulean Medical Institute, we offer products that are scientifically proven, tested and recommended by dermatologists, and are physician-grade to ensure that your skin's health is put first both in our clinic and at home. Whether you are choosing an injectable product to reduce wrinkles or smooth skin, Latisse to grow longer, fuller lashes, or ZO skin care products to use at home, you can trust that the products at our skin care clinic are safe and effective. Plus, our team of skin care experts will make a recommendation based on your skin type and individual needs, taking the guesswork out of your skin care plan.
BROWSE OUR SKIN CARE
When it comes to effective cosmetic treatments, there is no "one size fits all." The best treatments for you will vary greatly depending on factors like your skin type, skin tone, age, specific concerns, lifestyle, and overall health. At Cerulean Medical Institute, our team of skin care experts will carefully review your goals, health history, and more to create a tailored treatment plan that is right for you. This may mean a combination of treatments, like Botox and dermal fillers for a non-surgical facelift or IPL and dermal fillers to diminish acne scars, or a series of treatments, like recurring laser facials scheduled over time to reach your best possible results. This journey begins with a thorough consultation and examination, where we will explain your treatment plan and what you can expect.
BEFORE AND AFTER PHOTOS
Our team keeps up to date with the latest in skin care research and new technology. When you visit Cerulean Medical Institute, you can trust that the treatment options we offer are backed by rigorous testing and medical research, proven to be safe and effective. Your options range from dermatologist-recommended skincare to the latest in laser facials to popular injectables like Botox and Juvéderm. In addition to only offering the most effective, evidence based medical treatments, we carefully select the right procedure for each patient after a thorough consultation. Tailoring treatment plans helps to increase their effectiveness.
SCHEDULE A CONSULTATION